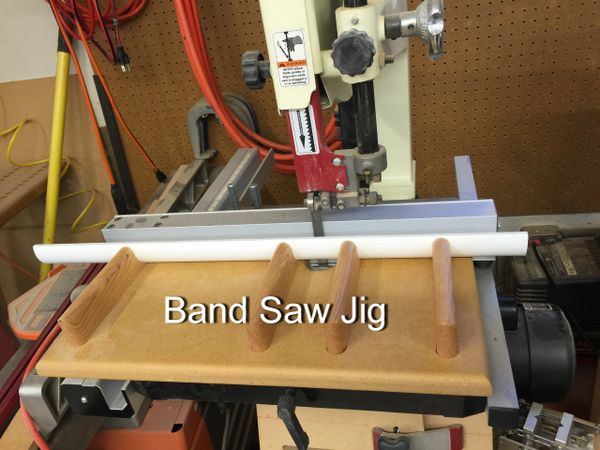 Bamboo Band Saw Jig
Clamped to a band saw, you can set the desired width of strips. While it is possible to use this jig alone be aware that the strips will be of equal width but will not be straight, when used with the Table Saw Jig, this jig will allow you to cut strips that need little to no straightening.
This item is made to order, please allow three weeks from order date before contacting me regarding shipment.
NOTE: The shipping quoted for this item is CONUS only, for international orders I will send an invoice for the remainder of the shipping costs at the time of shipment.
Click here to see a short tutorial.