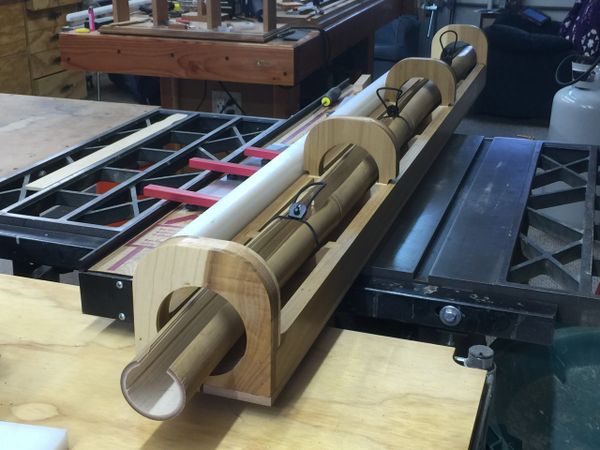 Bamboo Table Saw Jig
The Table Saw Jig is used to get an initial straight cut on your culm of bamboo. It is recommended to saw the culm in thirds which will enable better use of the Band Saw Jig.

This item is made to order, please allow four weeks from order date before contacting me regarding shipment.
NOTE: The shipping quoted for this item is CONUS only, for international orders I will send an invoice for the remainder of the shipping costs at the time of shipment.
Click here to see a short tutorial.