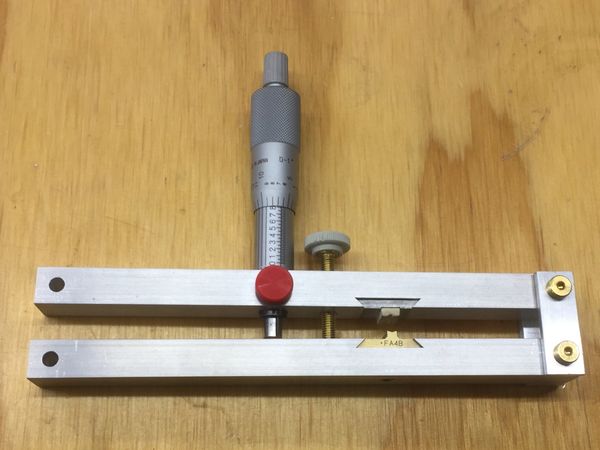 Ferrule Hone
Designed by Tom Morgan of Tom Morgan Rodsmiths.
Regardless of how your ferrules are made they are typically not truly round, that's where this becomes an invaluable tool. Hone your ferrules round with ease utilizing this ferrule hone. Hone comes with Sunnen guide foot and stone, standard micrometer head with 0-1" range, 0.0001" resolution and +/- 0.0001" accuracy.
This item is made to order, please allow three weeks from order date before contacting me regarding shipment.
NOTE: The shipping quoted for this item is CONUS only, for international orders I will send an invoice for the remainder of the shipping costs at the time of shipment.
Click here to see a short tutorial.