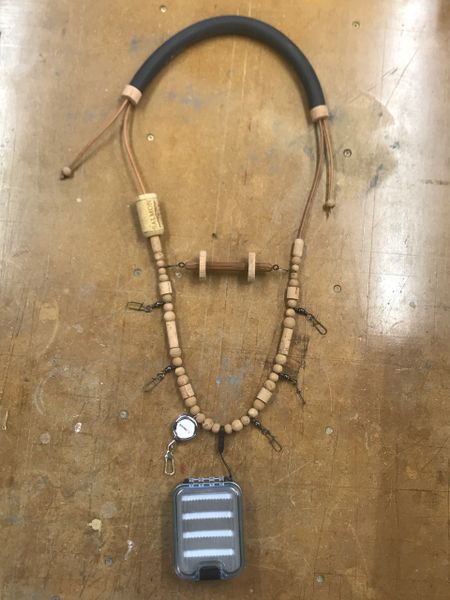 Fishing Tool Lanyard
This is probably the most comfortable lanyard you can buy. The neoprene neck strap will let you carry a full supply of tools effortlessly all day. Comes with five heavy duty swivel clips for your tools, a zinger for nippers of forceps, a tippet holder, a small waterproof fly box and a bulldog clip to attach to your shirt or waders. Choose between a single or double-sided fly box with either easy grip or micro slit foam.
This item is made to order, please allow three weeks from order date before contacting me regarding shipment.
NOTE: The shipping quoted for this item is CONUS only, for international orders I will send an invoice for the remainder of the shipping costs at the time of shipment.