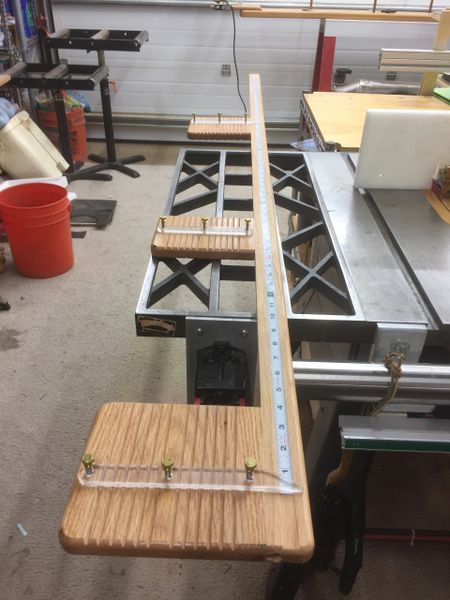 Node Spacing Jig
The Node Spacing Jig has a twofold design 1) to hold strips while staggering nodes effortless and 2) to allow for easy marking of strip length. The jig is 72" long with three reversible platforms. the three platforms have grooves cut in each side, one side with two sets of four 90 degree grooves (perfect for making quads) and the other with two sets of six 60 degree grooves for hexes and pentas. Also on the two outboard platforms is a pointer which can be aligned with the scale on the slider for accurate strip length measurements.
This item is made to order, please allow three weeks from order date before contacting me regarding shipment.
NOTE: The shipping quoted for this item is CONUS only, for international orders I will send an invoice for the remainder of the shipping costs at the time of shipment.
Click here to see a short tutorial.