Furled Leader, Silk - Impregnated, Dry Fly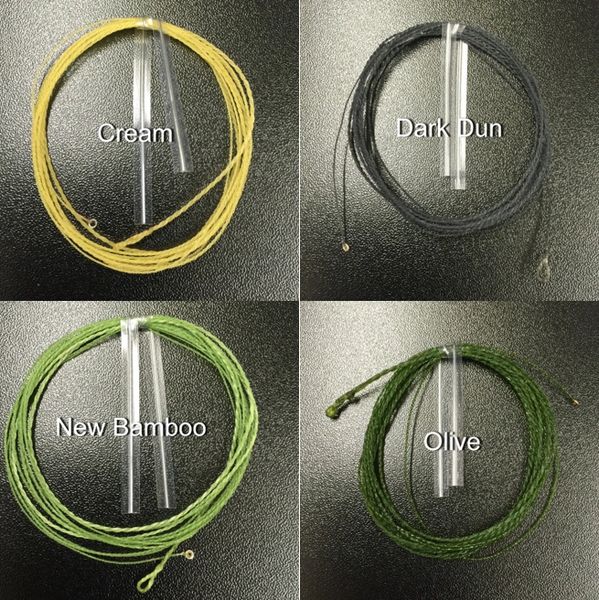 Furled Leader, Silk - Impregnated, Dry Fly
Impregnated silk furled leader designed for dry fly use with a long, progressive taper specifically designed to present even the tiniest fly delicately on the water. Please specify length, weight and color.
Prior to each use we recommend you dress the leader with Otter Butter, also we recommend you allow the leader to dry after use as it will pick up some water and putting it away wet will degrade the leader and the effectiveness of the impregnation.
Leaders come standard with a shorb loop at the butt and a tippet ring at the tip, you may request a tippet ring at the butt for a small additional fee. For those who like strike indicators, I can add one at the butt for a small additional fee.
This item is made to order, please allow two weeks from order date before contacting me regarding shipment.

Note: Do not lawn cast these leaders as they will get dirty and could possibly snag.
NOTE: Free shipping quoted for this item is CONUS only, for international orders I will send an invoice for the actual shipping costs at the time of shipment.