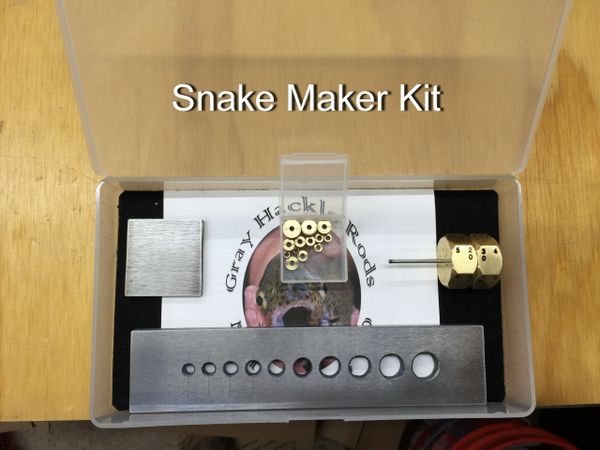 Snake Guide Maker Kit
For those that want to take their rod making a little further. The Snake Guide Maker is designed to twist guides from 4/0 to 6, the Guide Foot Press is a compliment to the Snake Guide Maker and may be used with a bench vise or arbor press to flatten both feet simultaneously.
This item is made to order, please allow three weeks from order date before contacting me regarding shipment.
NOTE: The shipping quoted for this item is CONUS only, for international orders I will send an invoice for the remainder of the shipping costs at the time of shipment.
Click here to see a short tutorial.