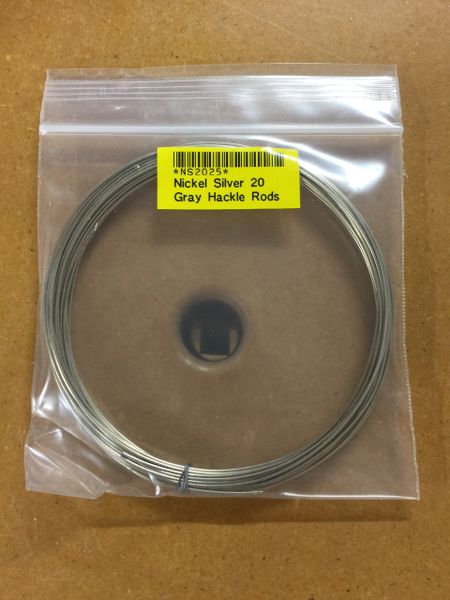 Snake Guide Wire
I carry nickel silver and phosphor bronze wire in 22, 20 and 18 gauges.
The 22 and 20 gauges are great for your typical (2/0 through 3) guides. use the 18 gauge for pinning ferrules and butt caps, it can also be used for larger (4 through 6) guides.
NOTE: The shipping quoted for this item is CONUS only, for international orders I will send an invoice for the remainder of the shipping costs at the time of shipment.